KUALA LUMPUR, 13 February – J.Satine SOHO, Apartment and Retail is a mixed development by Gandingan Jakel catering for the general market in line with the government initiatives in addressing the needs for housing affordability. J.Satine Residensi Wilayah was officially launched in July 2022, an affordable home scheme under the federal housing purview. The sales were encouraging as we have about 75% applications for our 1st Phase comprising 2 blocks of 44-storey with a total of 2,068 units where 50% approved applicants were taken up and the balance 25% applications pending approval from the relevant authorities.
With such encouragement, we decided to unveil our J.Satine SOHO, the new compact living development catering to investors of both expanding real estate and building an investment portfolio. The unveiling of the compact living development is in line with the coming trend and demand for such properties where the requirements are towards emphasising living lifestyle with the necessity of convenience, accessibility and flexibility.
J.Satine SOHO, is competitively priced to be easily attainable to those who considering investing in the mature area of Setapak and vibrant city living in Kuala Lumpur.
Spread out over a 0.92-acre site, this exclusive SOHO residential has built-up sizes ranging from 546 – 966 sq ft with indicative price from RM 328,000 complete with necessary fitting and furnishing. Comprising of 661 SOHO units, J.Satine SOHO offers versatile living space with 4 layout design options to suit mass buyers' needs.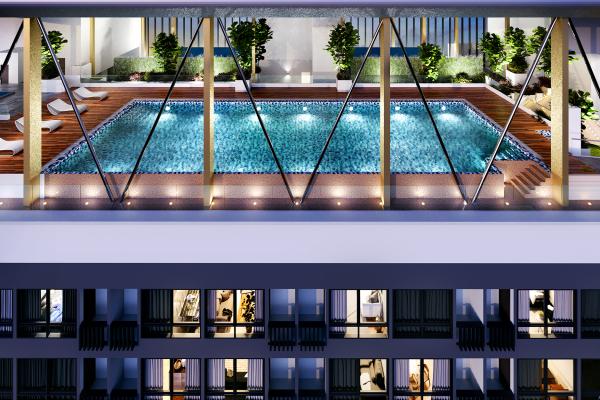 Designed to experience and enjoy the Best of Both Worlds, J.Satine SOHO is meant to provide an edge for you in the new norm, be it for yourself or investment.
J.Satine SOHO is strategically located at Setapak and surrounded by a robust connectivity profile. Nestle within a large population catchment area, J.Satine SOHO is proudly sited in the midst of lively and well- established neighborhood of Wangsa Maju, Gombak and KL city centre. Boasting excellent connectivity, J.Satine SOHO is proximity to major highways such as Middle Ring Road 2 (MRR2), Duta Ulu-Kelang Expressway (DUKE) as well as the new Sungai Besi-Ulu Kelang Elevated Expressway (SUKE). J.Satine SOHO is linked to LRT Wangsa Maju, LRT Sri Rampai and LRT Taman Melati, just a short distance away within 3km.
J.Satine SOHO is well-connected to a myriad of essential amenities such as healthcare, education, a wide array of retail options and many more which provide residents an immediate neighborhood of convenience. Shopping therapy is made easy with Setapak Central mall, KL East Mall and Melawati Mall within 5km make J.Satine SOHO a desirable metropolitan area to live, love and play in.
Meticulously designed for the ultimate comfort of city living and enjoy an affluent lifestyle. Residents can ease themselves with a myriad of facilities on Sky Garden specially curated for rejuvenating the body and mind. It is equipped with Swimming Pool, BBQ Area, Outdoor Fitness Area, Sky Garden and Pool Deck, to immerse yourself in outdoor living while cultivating a healthy lifestyle.
J.Satine SOHO is officially open for sale and its newly completed show unit is open for public viewing. Call 0111-722 5556 and make an appointment to visit J.Satine Sales Gallery or log on to www.jsatine.com.my for more details.
Source: https://www.iproperty.com.my/news/84121